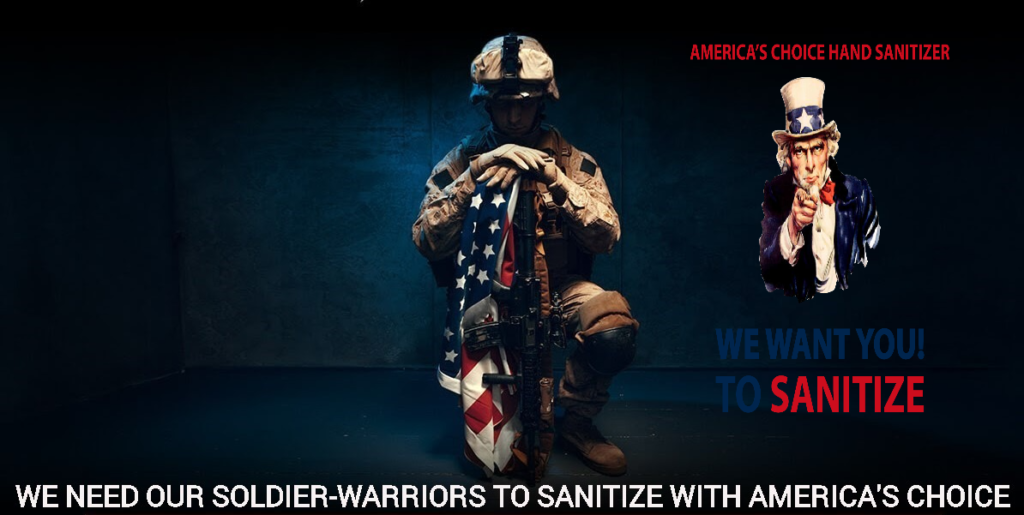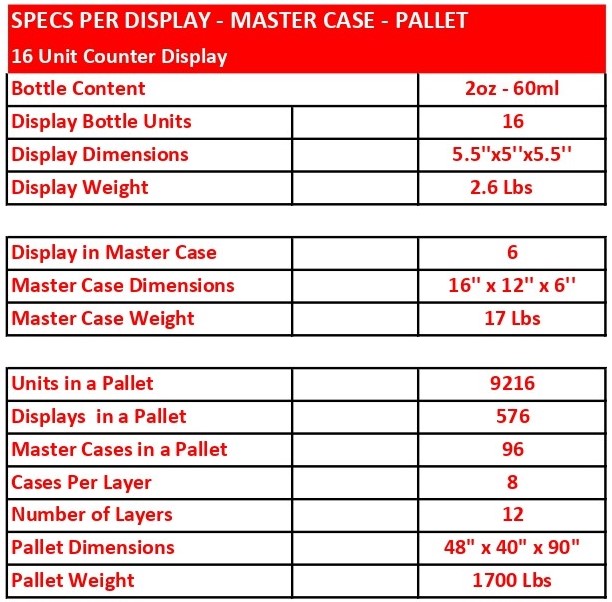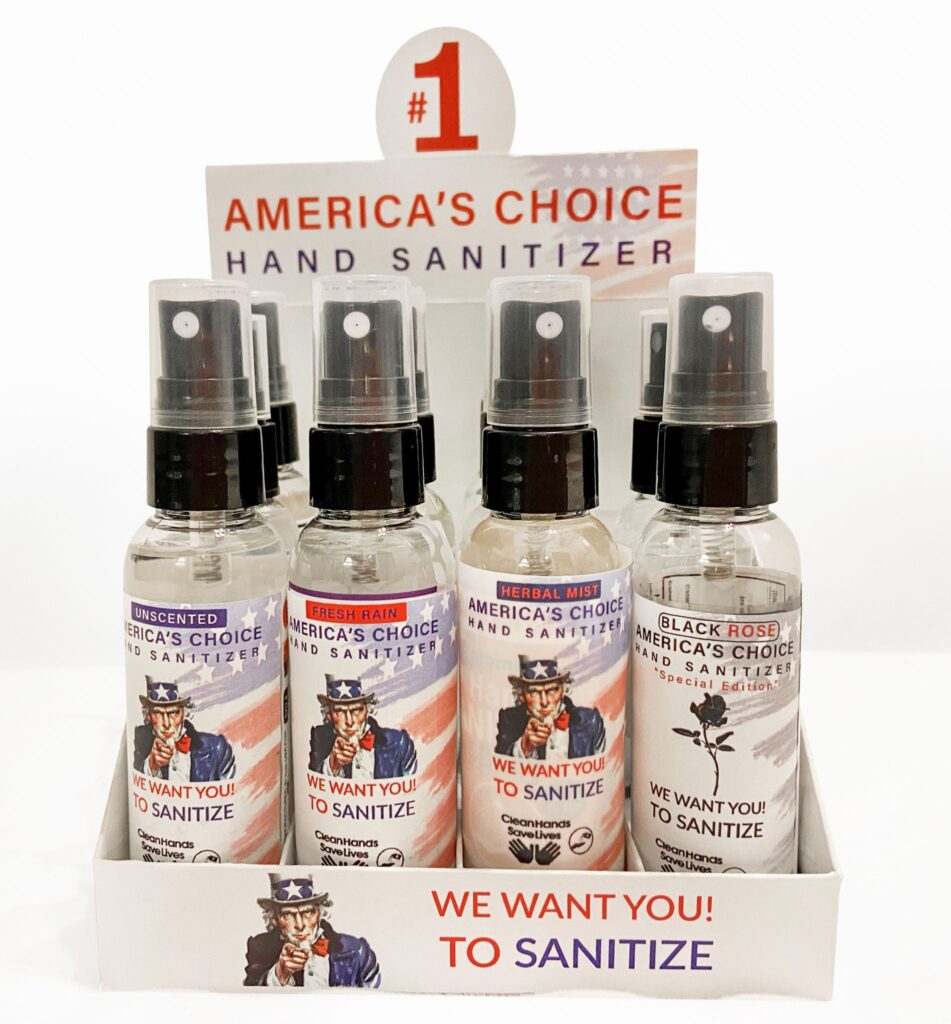 SPRAY HAND SANITIZERS PACK
UNSCENTED FRESH RAIN HERBAL MIST BLACK ROSE
America's Choice is determined with a rock-solid commitment to make certain our service to you, exceeds your expectations every time, all the time. Such as producing our America's Choice goods at an Officially Authorized FDA Manufacturing Facility creating our extraordinary FDA Registered products. We use only the very best ingredients like Medical Grade Isopropyl Alcohol (IPA) combined with luxurious Essential Oils to ensure the highest levels of Quality. Additionally, we offer Free Shipping with our knowledgeable transportation companies that are familiar with handling America's Choice products, so that all performance metrics are met. Unequaled Quality with Thrilling Customer Service!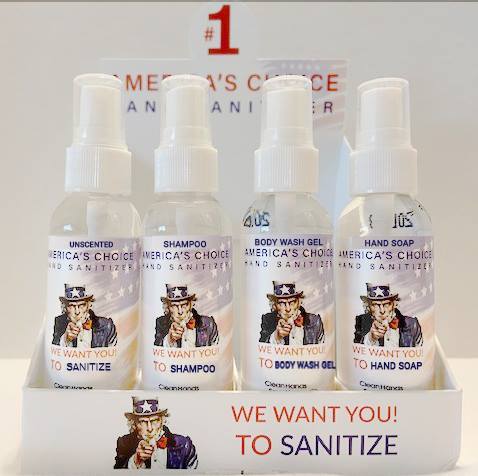 NAICS # 339113 - 325620325611
Sanitizer - Shampoo Body Wash Gel - Hand Soap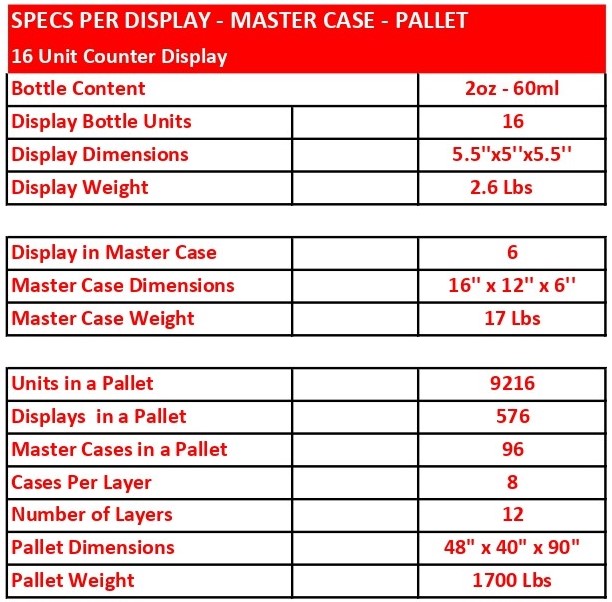 Prevention ProtectionPreparedness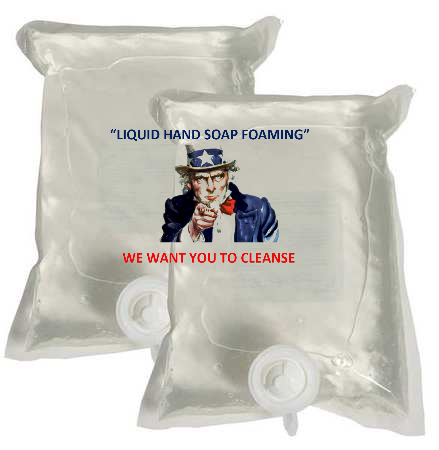 Liquid Hand Soap & Body Moisturizer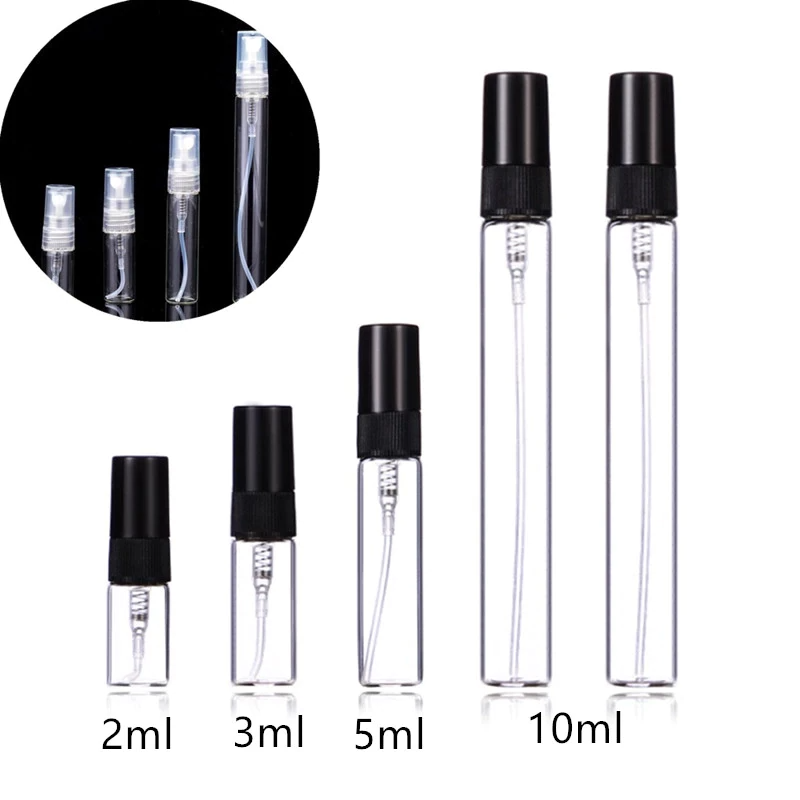 In-House Scents & Body Mostirizeror Your Size Customized Scent
WE ACCEPT CREDIT CARD$ - ACH - WIRE TRANSFER PAYMENT$!